Product
Filter
/
Filter
Reset Filter
BANDIT 92X BLACK GOATNAPPA CE PREMIUM Motorcycle LEATHER JACKET
Add To Cart
Shipping Class : DELIVERY : 15 EUR

DHL Home Delivery

Return within 30 days

Lowest price guarantee

Made to measure clothing
Premium Quality Product.
Premium serie innebär att produkten har utrustats med TOP OF THE LINE material och tillbehör. Här används en extra behandlat skinn som gör den extra mjuk med maximal komfort. För att förstärka jackan ännu mer så har Dupont kevlar lagts till som inre membran på utsatta ställen. Mjuk och skön skinn som ger jackan maximal komfort med utökad rörlighet. Man har även ändrat på standarden och lagt in premium tyg inne i jackan för en total mjukare känsla. Produkten har även utrustats med LEVEL 2 CE skydd som är mjuka och anpassar sig efter kroppsformen.
- Specialbehandlat tvättad Getnappa med "Dualshade" effekter.
- LEVEL 2 CE skydd EN1621-1: 2012 och EN1621-2: 2014
- CE certifierad 17092:2020
- Midlayer Dupont Kevlar
- Triple Stitch för ökad slitagestyrka
- Matt finish dragkedjor
Grad 2 godkända CE skydd som kan läggas in på jackor och byxor. Armbåge och axelskydd godkända enligt EN1621-1: 2012 och ryggskyddet samt knäskydd enligt EN1621-2: 2014. Detta är bland det säkraste du kan ha på dig.
Mjukheten av skyddet gör att passformen blir perfekt och anpassar sig till kroppens former utan att man känner obehag.
Viskoelastiskt konstruktion
Formar sig efter kroppen
YKK-dragkedje stängning fram tillsammans med knäppning vid hals.
Dupont Kevlar Midlayer inner
Fickor utsida och insida för förvaring.
Urtagbara CE-godkända skydd.
Extra förstärkt på utsatta partier.
Reglering på ärm.
Innerfoder
Vadderade axlar
Nyckelficka liten insida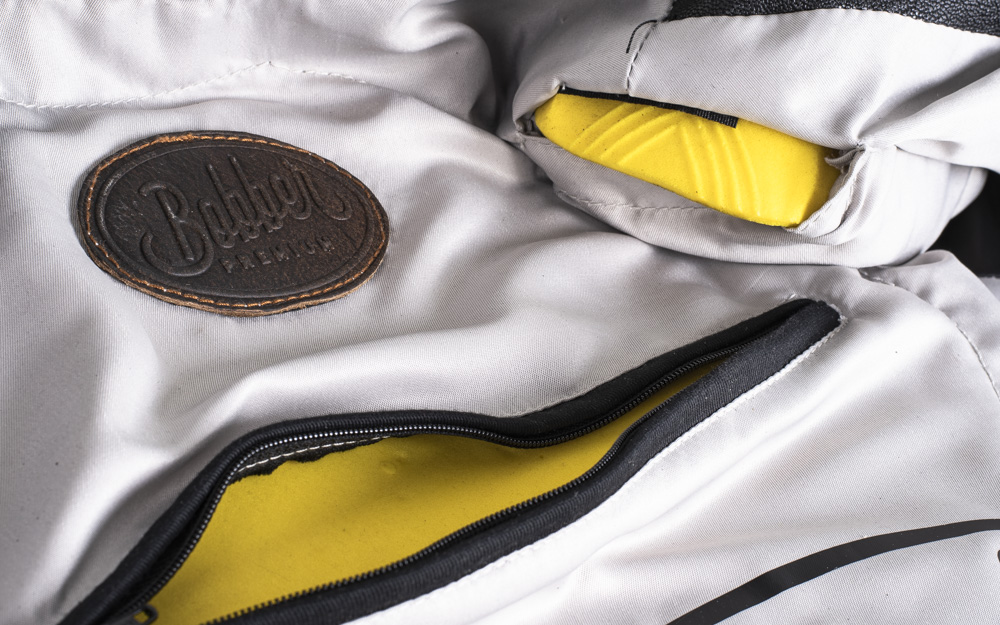 Din säkerhet kommer först
Extra skydd samtidigt som maximal komfort och rörelsefrihet bibehålls.
Hög prestanda för de mest krävande motorcyklisterna.
Utrustad med Level2 skydd.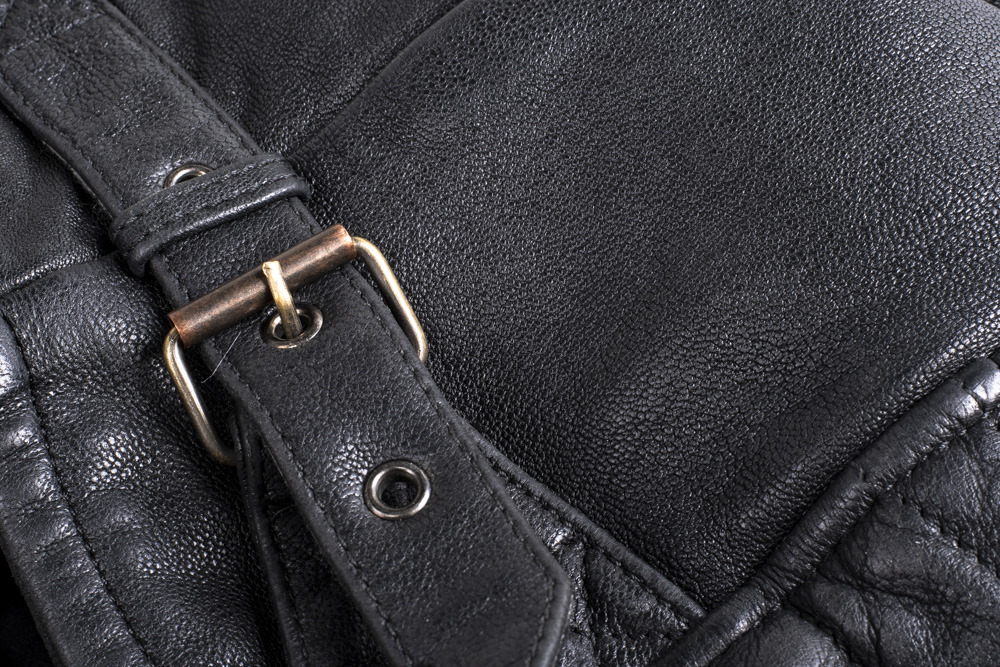 Testad och certifierad
Våra avtagbara skydd på axlar, armbågar, underarmar och rygg är
godkända för motorcykelkörning och överträffar de högsta
kvalitetsstandarderna i Europeiska Unionen eftersom de är
CE-certifierade tillsammans med plagget. EN17092-4:2020 Tested EN ISO 13688:2013.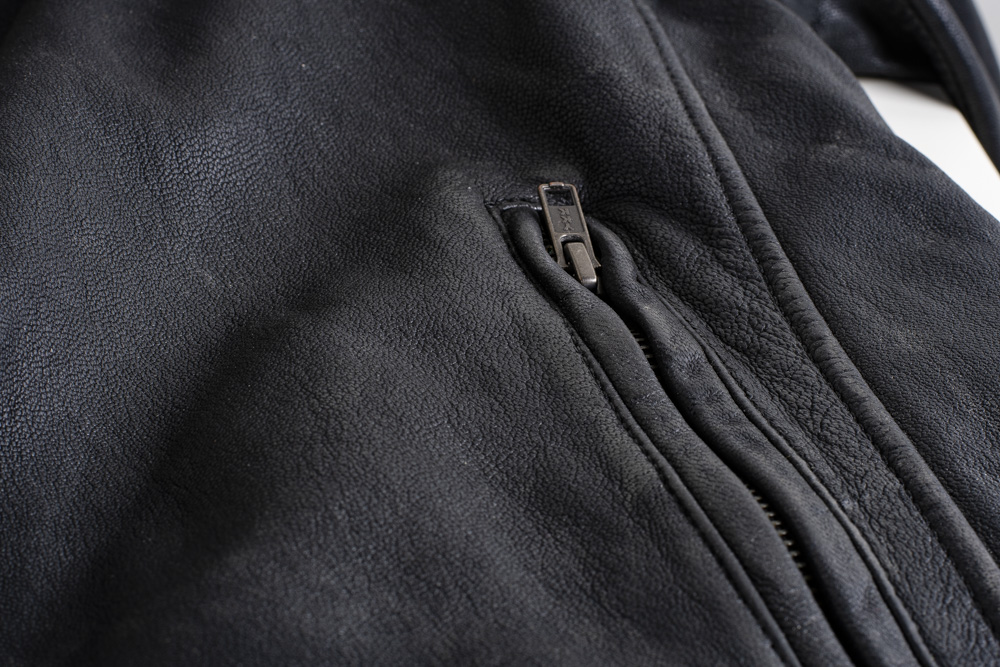 Design och funktionalitet
Eftersom det är de små sakerna som gör skillnaden designas även den
minsta detaljen så att plaggen anpassar sig efter varje kropp och rörelse.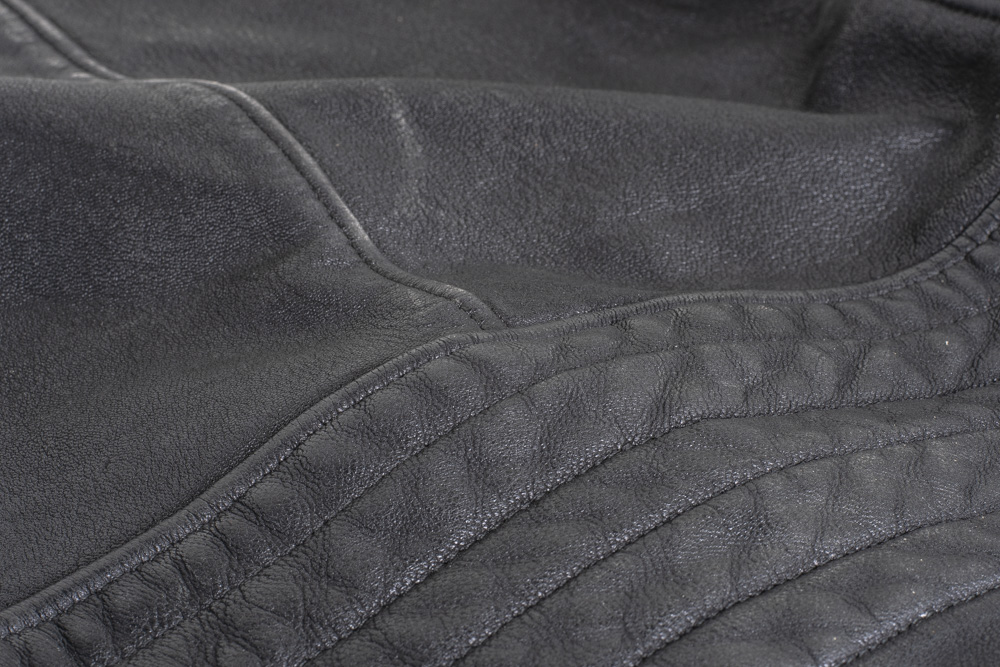 Design för varje sömm
Elegant och fina sömmar med enorm precision gör att plagget verkligen talar för sig själv.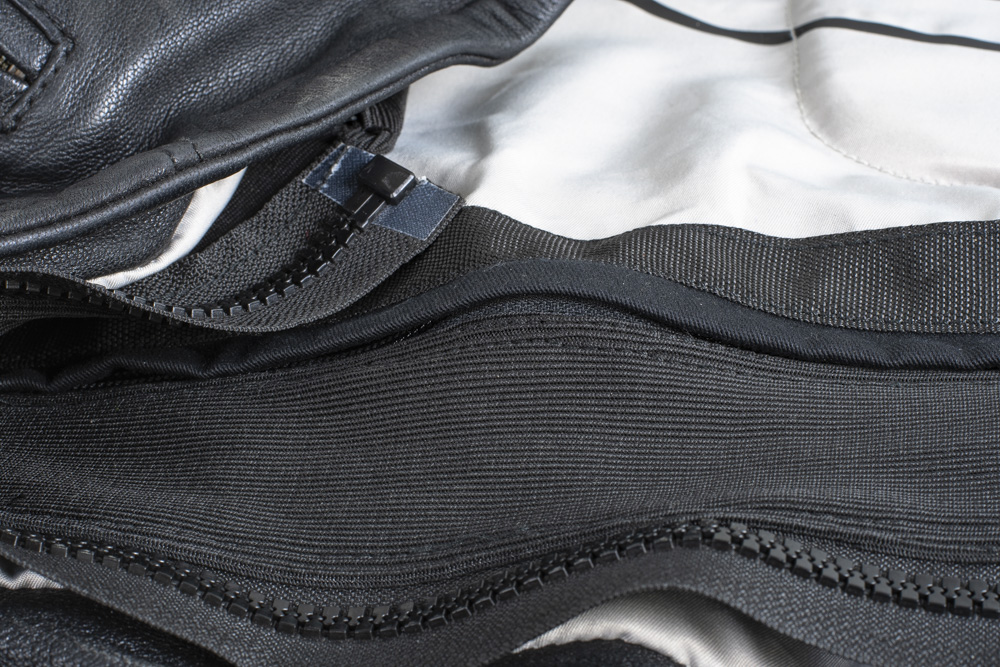 Kopplingsbar Universal med komfort
Stretchpaneler med kopplings dragkedjor för att lätt kunna kopplas ihop med vilken
byxa som helst. Båda delar följer med för att lätt kunna sy fast på en byxa från annat märke.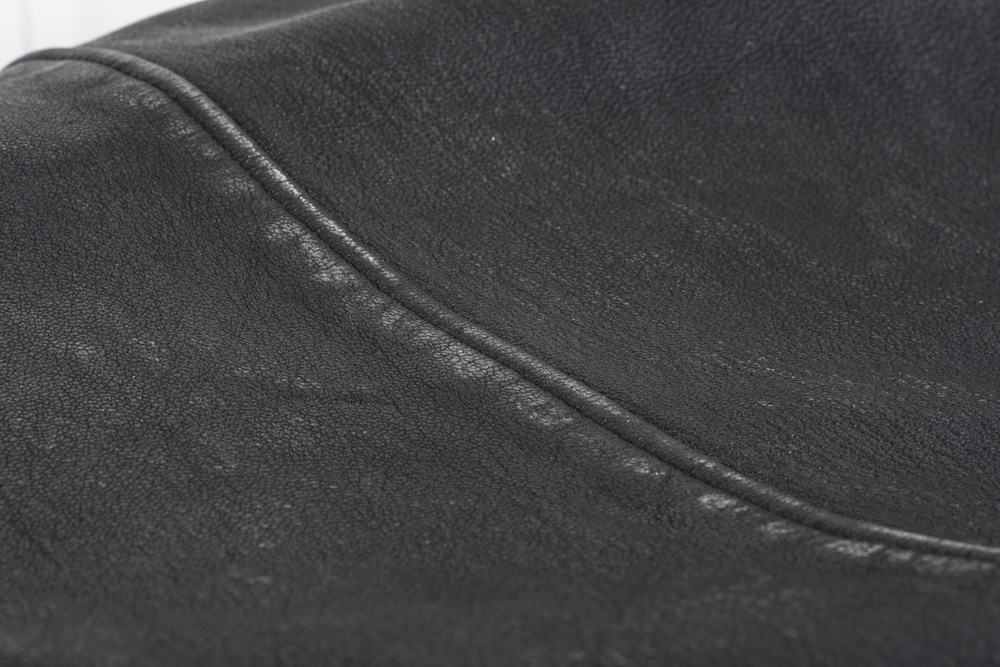 Premium tvättat Getnappa med Dualshade
Specialbehandlat och tvättad getnappa av högsta kvalitét med mjuk
och skonsam yta. Skinner faller på kroppen och följer med på varje rörelse.

Notera att denna produkt även erbjuds som måttsydd och kan därför inte beställas som vanlig storlek. Priset gäller för kroppstorlek upp till 3XL, vid större kroppsstorlek så tillkommer en tilläggskostnad på 150 SEK per överstigen storlek. Tilläggskostnaden beräknas av en handläggare ifrån sharkspeed efter att ha mottagit dina kroppsmått. Leveranstiden ligger mellan 12 - 16 arbetsdagar beroende på säsongsbelastning.
| | | |
| --- | --- | --- |
| Storlek/size | Bröst / Chest (cm) | Mage / Stomach (cm) |
| XXS | 91-95 | 83-87 |
| XS | 95-99 | 87-91 |
| S | 99-103 | 91-95 |
| M | 103-107 | 95-99 |
| L | 107-111 | 99-103 |
| XL | 111-115 | 103-107 |
| 2XL | 115-119 | 107-111 |
| 3XL | 119-123 | 111-115 |
| 4XL | 123-127 | 115-119 |
| 5XL | 127-131 | 119-123 |
| 6XL | 131-135 | 123-127 |
| 7XL | 135-139 | 127-131 |